CLUB DE PLAYA MAMITA'S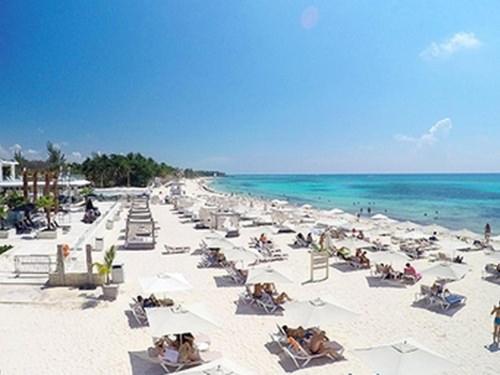 5 minutes walk from our Playa del Carmen hotel, Mamita's is the closest beach club and one of Playa?s most popular! Food and drinks are served around the clock, either direct to your lounger/umbrella on the beach, or on the wooden veranda of the club?s sea view restaurant. Hang around in the evenings to enjoy a cocktail or two and some of Playa?s best lounge music?
CANIBAL ROYAL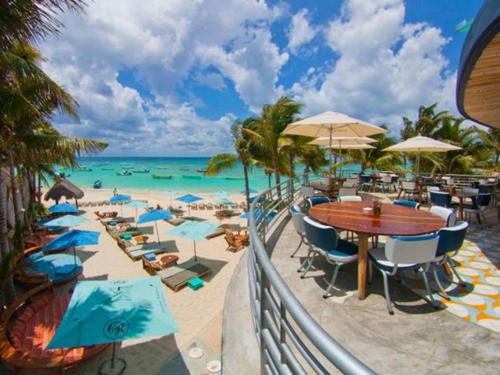 A little further down the beach is Canibal Royal, Playa?s newest beach club featuring 1950s Brazilian architecture and relaxing chill-out music. Canibal Royal has 3 levels: a funky beach bar with lounge chairs and beds to relax on; a restaurant level with large bar and spectacular sea views and a solarium level complete with Jacuzzis. The food is eclectic, the ambiance laid back and the style totally Caribbean!
AL CIELO AT XPU-HA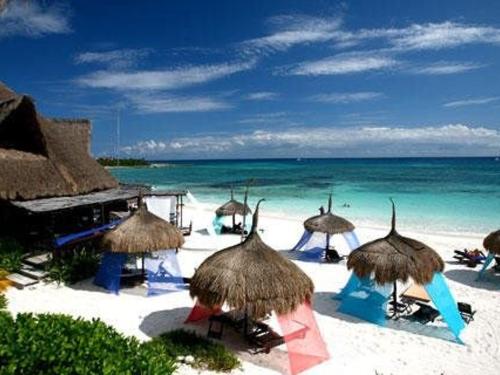 Away from the crowds, Al Cielo is a small, boutique hotel situated on the peaceful Xpu-Ha beach, a 20 minute drive South of Playa. Reputed for its fine dining, Al Cielo serves drinks and exquisite food on its magnificent beach terrace daytime and evenings. As places are limited, be sure to reserve to avoid disappointment.